The weekend has been going well. I love weekends that just flow like this one. Kind of like a well oiled machine.
DH and I were able to start our weekend early yesterday by him working from home again, this time however, the children were in school and I had all day alone with him. Sounds good, right?
Well, as it turns out, we were both awkward about it. I mean here he was, home and working. Here I am, home, and doing homework. (My last class!!!!) We knew this would be the time for the big 68 spanking from
LOL day
, and slowly prepared. I did some yoga (half naked), lol, and took a shower.
While in the shower, DH came in.
"I want you to wear your entire outfit today. If it still fits that is..." The last part seemed to be more of a thinking question, and I didn't know.
"Okay." I got out, lotioned myself up, brushed out my tangles and managed to get my hair into a braid before walking into our closet to retrieve 'the box'.
Our box is one of those rubbermaid tubs, only a smaller version, and contains all our implements, some sexy underwear, an extra belt, lube, a few dildos, and a few anal plugs. Sounds like any 'box' should in my opinion, lol. Some people, I bet, would also have nipple clamps in there, but we haven't really gone much further in the
nipple stimulation
department.
After putting on my outfit, and finding out that the skirt still fits, although very loosely, I came out and presented myself to DH. But something weird was going on, he seemed overwhelmed maybe? He seemed to have a plan, however, in hindsight, I think it was the spanking without a purpose (you know, no punishment or reconnection, but a bet - kind of) really got to both of us.
"Lie on your stomach on the bed, I am going to go through a variety of implements today, and I want you to count every spank out loud for me. Do you understand?" he asked.
I nod in agreement, lie down, and he starts warming me up with his hand. After some not too long but long enough time, he stopped. I hear his belt buckle.
"This will start the spanking." And he starts. The belt hisses, and slaps on my skin, causing such an intense sting. He moves around, covering both sides, although I can tell he had a preference as I am sitting here. My left cheek is much more sensitive today.
And I count. He changes implements, but doesn't say much.
"31." I mumble into the pillow, taking in a big breath.
"I am going to switch to my hand for a little bit, these are going to be hard." And he wasn't kidding. They were so hard in fact, that I cried foul right then and there.
I started crying, not covering my bottom with my hands, but they were hovering.
"I can't believe you would hit me this hard." Really crying. I feel stupid for even typing this. No nonspanker could get this, but this was not a spanking, and felt more like a thrashing. You know?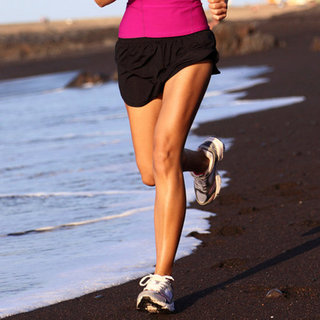 You see, DH has been working out more. I guess my success of going running regularly is rubbing off on him. He is strong. Couple that with us not having been able to do spankings in a while, and me (literally) running my
butt off, has resulted in us having to be more careful about spanking positions. I call that a spanking problem! lol, Reminded me of a post of
Riley's
over at Vanilla Extract from a while back.
So, where are we at?
In a really good spot actually. We didn't reach 68, yet. We used our time alone very wisely even though getting started was harder than expected, but apparently exactly what we needed.
And the best part? The weekend isn't over yet!!!
Happy Weekend everybody!!!