DH and I are very specific when it comes to watching TV. We have had a DVR for at least ten years now, and I couldn't image living without it. I honestly don't think I would watch any of my shows the way the ad people intend you to, you know?
We have found a new show we are both interested in watching. Finally!!! It is called Buying Alaska and plays on the
destination America channel
. Anyone else watch this show?
It is a house buying
reality TV show
showing people who are interested in buying a home in Alaska. All the people on the show want to move to Alaska because they want to move away from the crowds and be alone out in the woods doing whatever it is they want to. And this really is what fascinates me.
There are
many couple, young and old, on this show who want to buy a cabin out in the middle of nowhere, no running water, bears all around you, no electricity, and no neighbors. Whenever I watch it thought, I think about sex.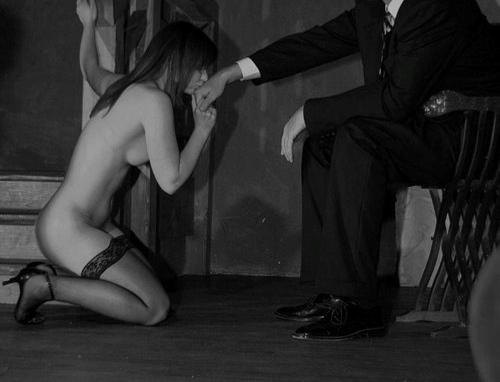 I mean am I really that kinky thinking only of the many possibilities for privacy in such a remote setting to do just whatever it is you want to do? I would want that privacy to run around naked in our cabin and always sit at DH's feet while he works, or something. I keep thinking of all the outdoor sex possibilities out there, in rivers, in the show, cabin, everywhere.
I really must have sex on my mind.
So I have an idea, would you guys please find the show on your TV or up on that first link I created and watch an episode of a couple seeking a remote cabin and tell me what you think!!!!!! Tell me you didn't image yourself and your partner like that couple in the picture with no care in the world because you know you really are alone.
And btw, I now have a
tumblr account!!
Tada! I haven't quite figured out yet how everything works, but I am sure I will get more used to it. Link me!!